National Dialogue and Traveling Exhibit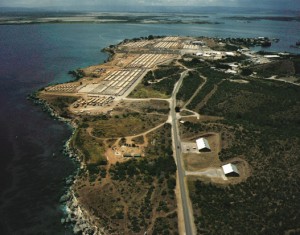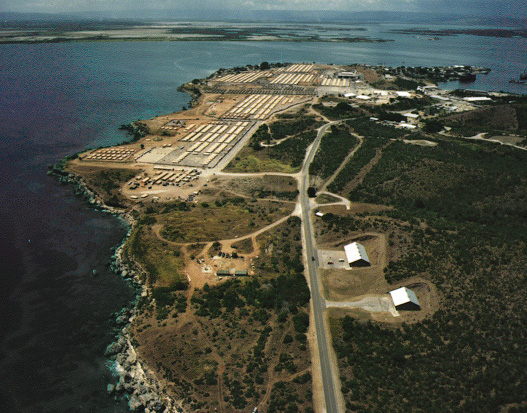 A growing group of universities is collaborating to foster a national dialogue on the history of Guantánamo and its lessons for the present and future. The Gitmo Memory blog is the hub for the Guantanamo Public Memory National Dialogue. Through the National Dialogue, Students at partner institutions will share their experiences and reflections in real time as they ponder Guantanamo's complex history.
The exhibit will opening at NYU's Kimmel Center Windows Gallery in December 2012, and will be traveling to 9 sites (and counting) across the country through at least 2014. This exhibit will explore GTMO's history from US occupation in 1898 to today's debates and visions for its future. The exhibit is being developed through a unique collaboration among a growing number of universities as a dialogue among their students, communities, and people with first-hand experience at GTMO. This national conversation on GTMO's past and why it matters in the present will take place through:
A physical traveling exhibit on GTMO's history from 1898 through the present day, featuring images, documentary material, oral histories, video footage, and artwork, with different segments developed by different university partners.
A digital version of the exhibit featured on the Project's website
Public programs in each community focusing on its local perspective and assets, featuring testimony and analysis by local people with experience at Guantánamo or its related issues, such as refugees held there, people who grew up there, military personnel stationed there, and/or scholars studying issues GTMO's history raises;
An ongoing dialogue on the process of developing the exhibit and public response through the Project's social media
Curricula on GTMO's history and the challenges of remembering and interpreting it for the public, using multi-media materials, available on the Project's website to be replicated or adapted.
Join the National Dialogue
University interested in engaging your students and community? Get more information or contact guantanamo@columbia.edu.
Museum or cultural center interested in hosting the exhibit? See the current schedule and specifics or contact guantanamo@columbia.edu.