This Week in Guantánamo: Present and Past
August 10 & 12, 2013: Bestselling author John Grisham condemns the ongoing incarceration of detainees that have been cleared for release from Guantánamo. In an op-ed published by The New York Times and The Guardian, Grisham highlights the story of Nabil Hadjarab, claiming that Hadjarab's detention has been one of many "mistakes" in the war on terror.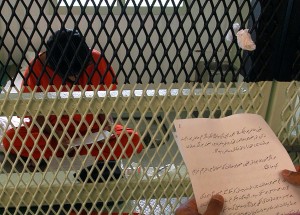 13 August 2004: Combatant Status Review Tribunals (CSRTs) start for Guantánamo detainees. The tribunal involves three officers who present the unclassified summary evidence against the detainee and question him about his role in events. The three judge panel then decides whether the detainee is an enemy combatant or if he is releasable.