National Dialogue and Traveling Exhibit | Uncategorized
Five Miami institutions are joining forces to open dialogue on the history of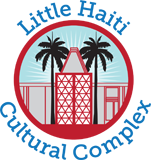 the US naval base at Guantánamo Bay, Cuba and its memories and legacies for the city's diverse communities through exhibits, storytelling, academic and cultural programs across the city from August 14-October 31, 2014 
This citywide effort, featured in the Miami Herald,  marks the debut of the Guantánamo Public Memory Project in Miami  –  a city with a critical role to play in shaping the national dialogue on GTMO.  GTMO is a place and a history with special resonance to South Florida communities.  Tens of thousands of refugees from Haiti and Cuba were held at GTMO as they sought asylum in the US.  Many who served or grew up at GTMO have settled in South Florida.  Across and within these communities, GTMO holds many different meanings and legacies, all of which have shaped the fabric of the city and its environs.
Institutions across the city have come together to offer an exciting array of programs:
212 NE 59th Terrace, between NE 2nd and NE 3rd Aves, Miami
August 23, Community Collecting Day, HistoryMiami:  In partnership with the Smithsonian National Museum of American History.
101 W Flagler St, between NW 1st and NW 2nd Aves, Miami
FIU Modesto A. Maidique Campus, Graham Center 150, 11200 SW 8th Street, Miami
September 10, 6-9pm:  Kept At Bay:  Art on Guantánamo exhibit opening, The Frost Art Museum at FIU:  explores the experiences of individuals who have been connected directly with or associated with Guantánamo through art, such as American military personnel and their families, Haitian refugees, Cuban refugees, and post 9/11 detainees.  Curated by students enrolled in the Graduate Certificate of Museum Studies at FIU under the direction of Melissa Diaz.  On view through October 19.
10975 S.W. 17th Street, Miami
September 22:  Guantánamo Public Memory Project traveling exhibit opening, University of Miami's College of Arts and Sciences Gallery:  the GPMP traveling exhibit moves to UM along with films, panel discussions, and original artifacts from UM's Cuban Heritage Collection.  Sponsored by University of Miami Libraries and UM's Office of Civic and Community Engagement.  On view through October 31.
1210 Stanford Drive, Coral Gables
Additional events will be added to the list, so make sure to check back on our events and Facebook pages!