National Dialogue and Traveling Exhibit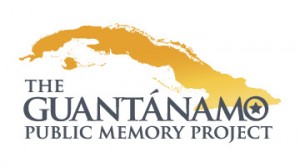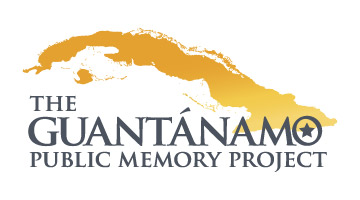 The Guantánamo Public Memory Project opened September 2 in Jones Hall at Tulane University in New Orleans, Louisiana (open weekdays 10am-5pm).  This traveling exhibit examines the history of the U.S. naval base in Guantánamo Bay, Cuba from multiple perspectives and raises questions about U.S.-Cuban relations, civil liberties, national security, and public memory in the past, present, and future.  It will remain on Tulane's campus until November, when it will reopen at New Orleans' Ashé Cultural Arts Center.
The Tulane community will have opportunities to interact with the exhibit through classroom engagement, public events, and service learning initiatives.  Working with a range of community partners, Tulane has planned a series of event which connect local issues to those raised by the U.S. presence at GTMO.  To highlight but a few such speakers: Denny LeBoeuf has worked as a capital defense attorney in Louisiana and currently assists the defense team at Guantánamo Bay.  Artist Katrina Andry, a New Orleans resident whose work highlights prison populations and demographics, will speak alongside other artists and scholars who will discuss representations of the U.S. naval base in Guantánamo Bay.   All events are free and open to the public.
Guantánamo Post-9/11: Human Rights & Constitutional Law in Modern America – Jess Bravin of the Wall Street Journal, Denny LeBoeuf of the ACLU, and former U.S. Army Chaplain James Yee will address human rights and constitutional law. (Thursday, September 18, 6pm, Jones Hall 204, Tulane University)
Angola and Guantanamo: Art and Incarceration – Artists Katrina Andry, Edmund Clark, Deborah Luster, and scholar Esther Whitfield will discuss the politics of representation in artwork that documents the detention centers in Guantanamo Bay and the prison systems in Louisiana. (Thursday, October 16, 6pm, Jones Hall 204, Tulane University)
Guantánamo: Cuban and Haitian Refugee Stories – Four speakers will reflect on the history of Guantánamo Bay in the 1990s, when the base was a Cuban and Haitian refugee camp.  Speakers include Holly Ackerman, author of The Cuban Balseros: Voyage of Uncertainty, Carlos Smith Fontaine, a Haitian sea migrant, Sgt. Terrence Mitchell, U.S. Marine Corp, and Roger Montero, a Cuban balsero. (Thursday, October 30, 6pm, Jones Hall 204, Tulane University)
Events at the Ashé Cultural Arts Center (1712 Oretha Castle Haley Blvd, New Orleans, LA 70113) will include:
November 7 – performance excerpt of Taken by Kesha McKey
November 8 – evening performance with ArtSpot Productions & The Graduates
November 14 – a screening of The Farm: Life Inside Angola
November 15 – Central City Fest